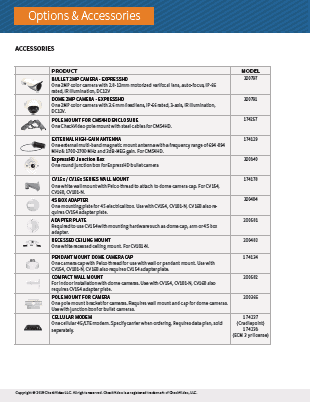 Current options and accessories
If you have questions about any of the information on these documents, please fill out the form on this page and a CheckVideo representative will be back in touch within one business day.
Contact Us
Recent Tweets
CheckVideo's revolutionary managed service enables centralized configuration, viewing and monitoring of video feeds across tens or hundreds of locations while reducing infrastructure costs. https://www.checkvideo.com/knowledge-center/cloudvms/
With automatic backup of the video you care about, automatic software upgrades and updates, and remote access from smartphones or tablets, choosing and implementing a quality security system has never been easier. https://www.checkvideo.com/
Load More...