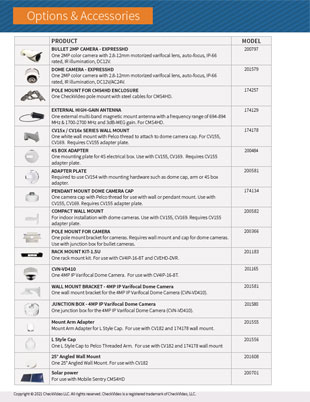 Current options and accessories
If you have questions about any of the information on these documents, please fill out the form on this page and a CheckVideo representative will be back in touch within one business day.
Recent Tweets
CheckVideo's managed surveillance system is designed to be easy to use and simple to administer. Unlike other video security solutions that require software and servers with CheckVideo all you need are cameras. https://www.checkvideo.com/blog-post/intelligent-video/
CheckVideo stops crime. Plain and Simple. With hundreds of arrests and crimes prevented, CheckVideo delivers a one of a kind intelligent video security solution. #securitysolutions #videosurveillance #videoanalytics

https://www.checkvideo.com/alerts-arrests-videos/
Load More...